BRIGHTON CALENDAR 2023 - ASTRO CALENDAR : ABOUT

Following on from the success of the first edition of the Brighton Astro Calendar 2022 I am pleased to announce the Brighton Astro Calendar 2023. 

If you missed the initial instalment this Brighton Calendar 2023 is a calendar with a twist - featuring stunning photos of the landscape and landmarks in and around Brighton, Hove and the South Downs in conjunction with astronomical objects in the night sky!

The usual suspects are there (the Moon and Milky Way), but there are also some special appearances from other fantastic objects found in our Solar System and beyond!
BRIGHTON CALENDAR DESIGN AND PRINTING:
The calendar is an A3 Double Page Wall Hanging Calendar (A4 when closed and A3 when open) printed on high quality 250gsm paper, with plenty of spacing for writing notes.


BRIGHTON CALENDAR 2023 - ASTRO CALENDAR FEATURED IMAGES
Blog and Brighton Calendar 2023 Cover Image: April's Pink Moon rising behind the Peace Statue.  Native Americans gave April's Full Moon its name after a pink wildflower that blooms in spring. The Moon can be seen here rising behind the Peace Statue, a memorial to Edward VII ('The Peacemaker'), unveiled in 1912.
Please find below some of the images featured in the 2023 calendar (please note that all images are available to purchase as either a print or canvas from the Brighton Photo Galleries in the menu).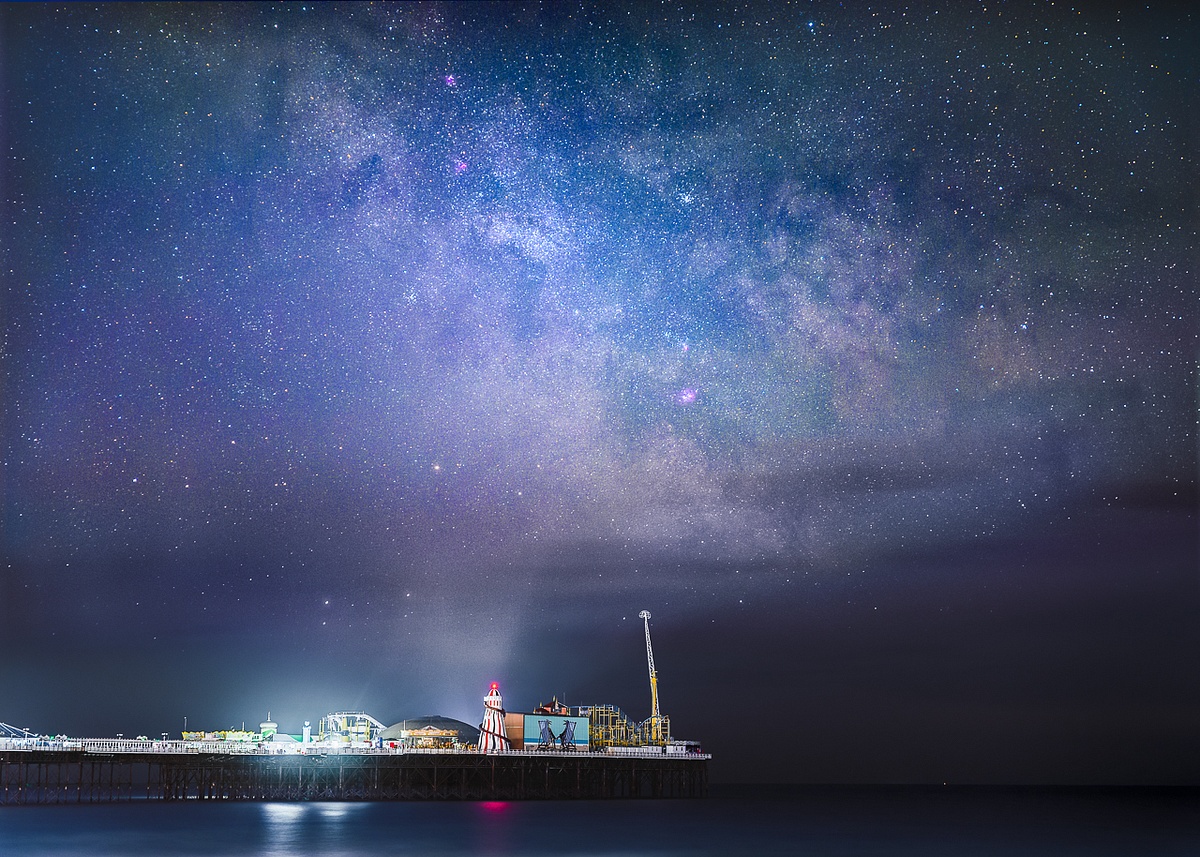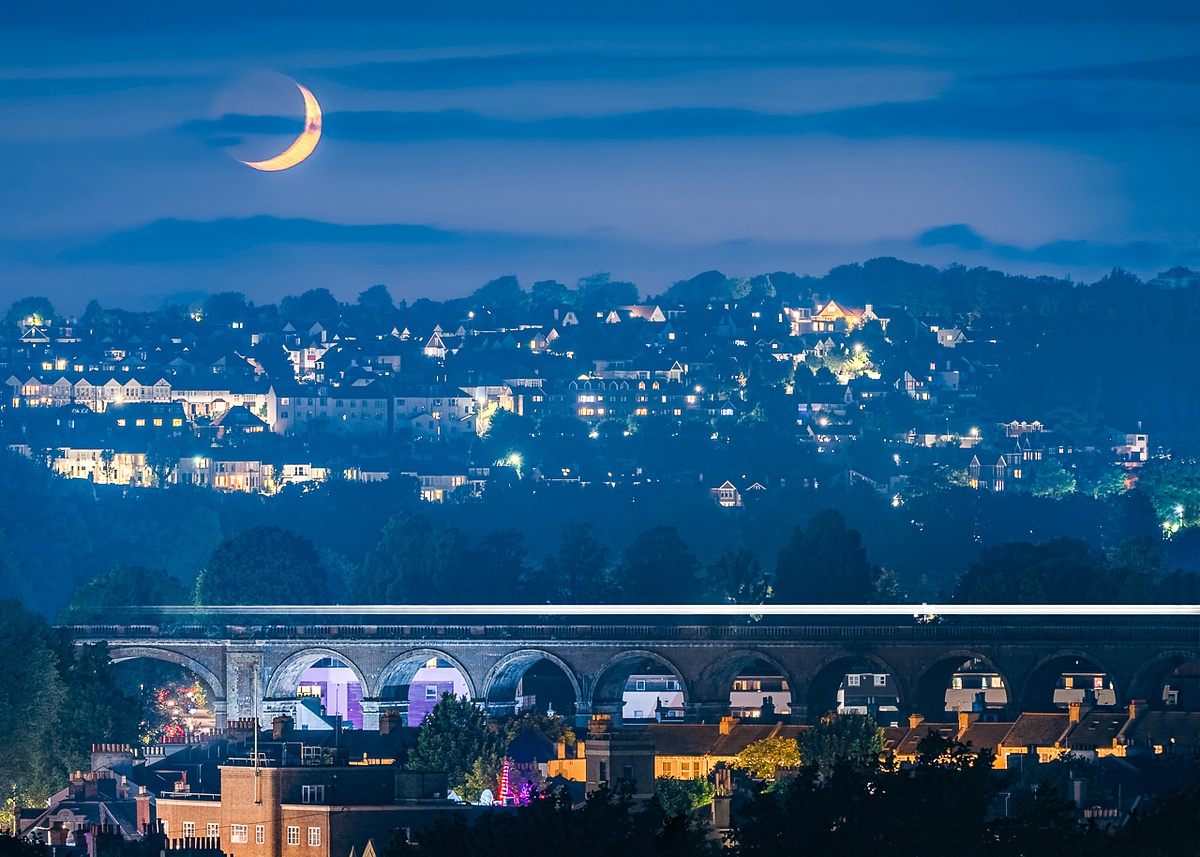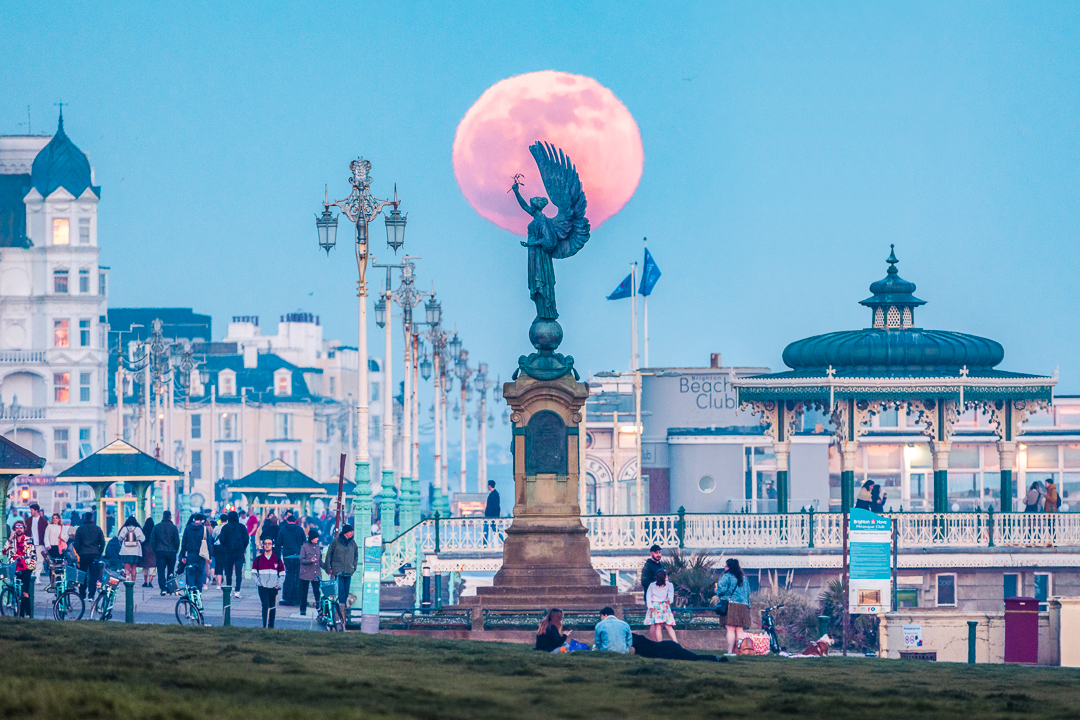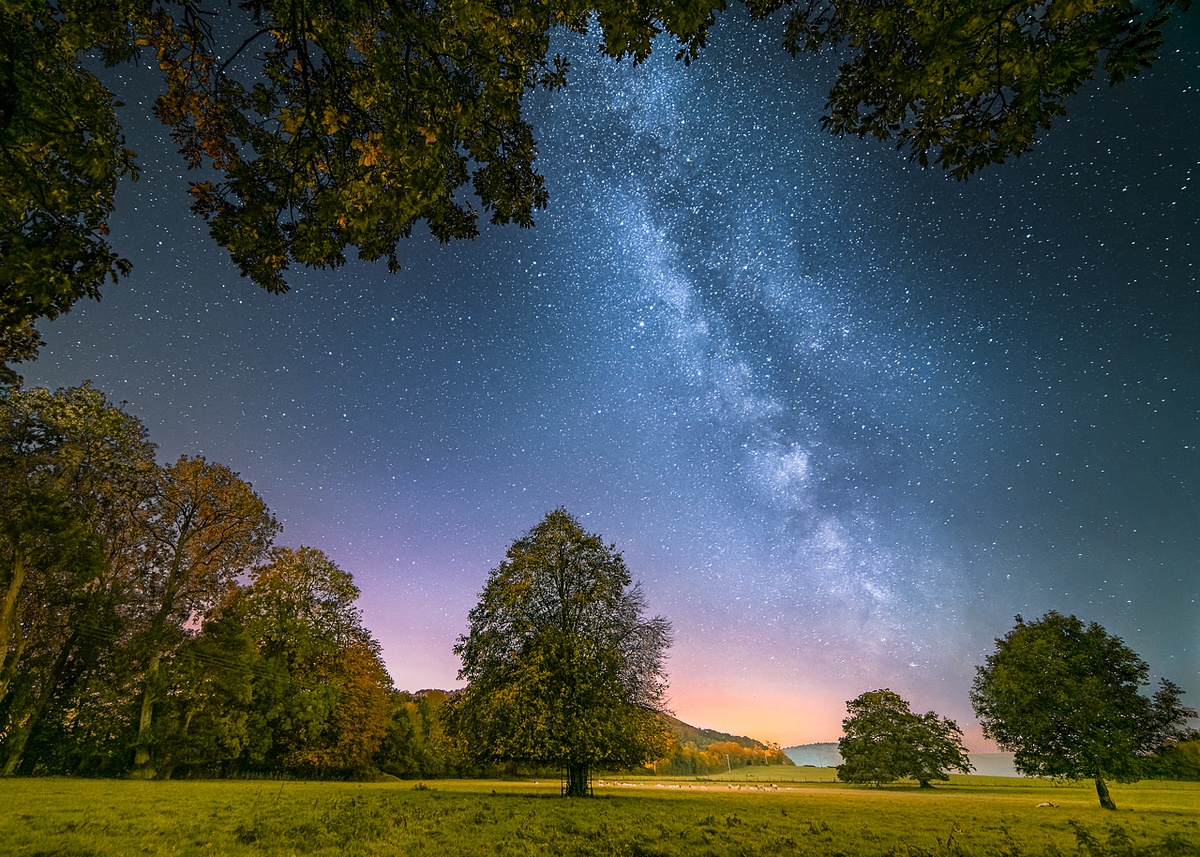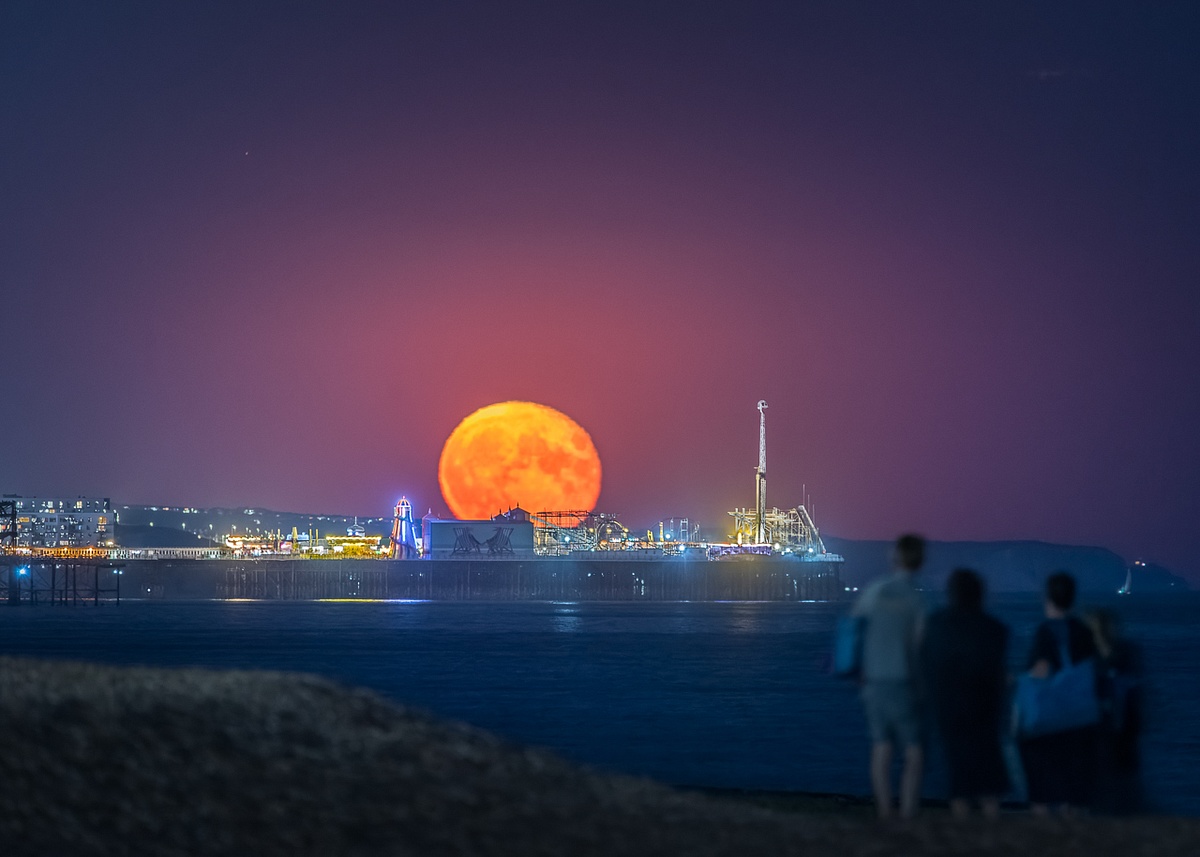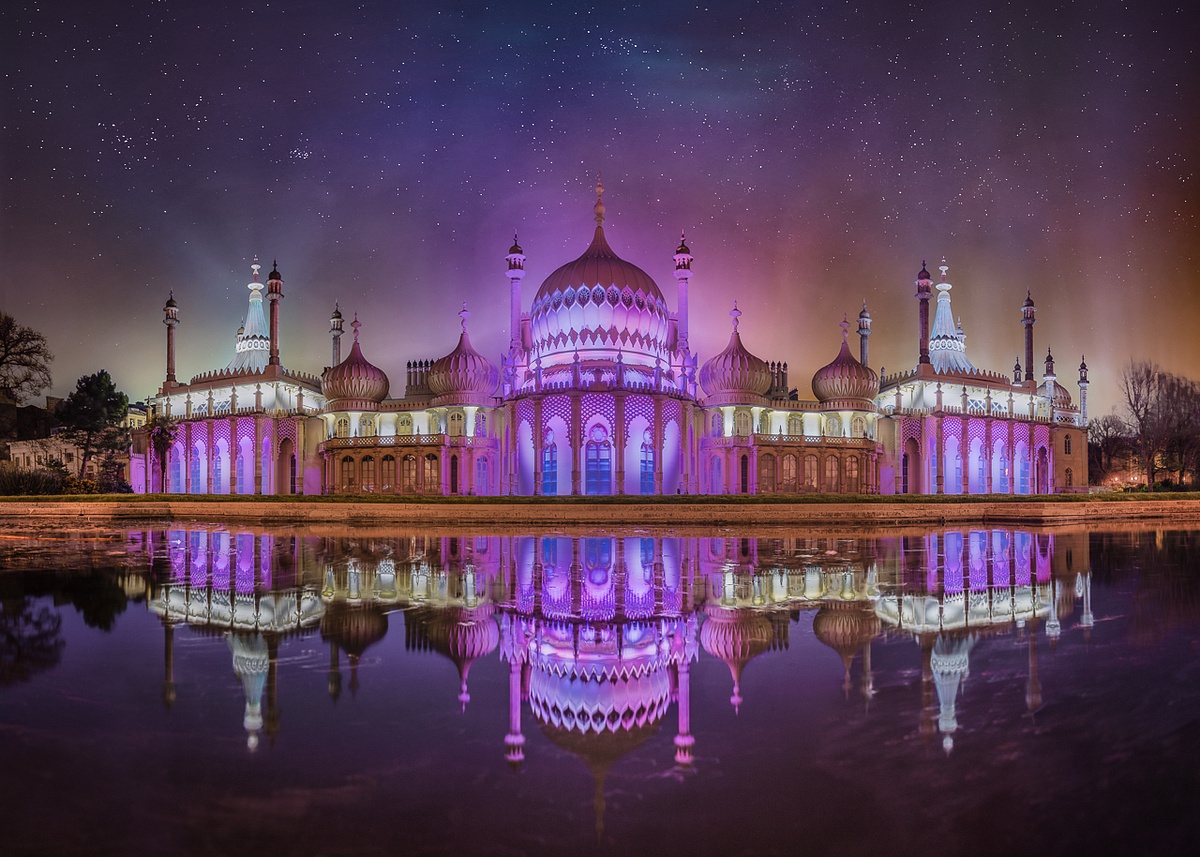 BRIGHTON CALENDAR 2023 - ASTRO CALENDAR
< To view the other images and purchase the Brighton 2023 Astro calendar please click this link >



BRIGHTON 2022 ASTRO CALENDAR REVIEWS:
Charlotte E. (Facebook review):
"The calendar is beautiful, very high quality, good size for writing on too and I love all the images, especially the Crescent Moon by the Windmill, and Jupiter above the Chattri - just stunning. Would highly recommend this calendar."

Jane P. (Facebook review):
"Beautiful Brighton Astro calendar. Can't wait for 2022 to start so that I can use it!"

Sam A. (Facebook review):
"I ordered the calendar for my use and had to get a second one for my mother as well. Amazing photos , great quality and since I am local , it was hand delivered . Already planning to get the 2023 calendar if there is going to be one."

Rachel F.:
"I bought a calender from Michael as a Christmas present for someone but loved it so much I kept it for myself! Beautiful photographs. Would highly recommend 🙂"

Nancy G.:
"The pictures in the calendar exceeded my expectations! They were ..... well just so stunningly beautiful. Seeing places you know and love is a pleasure. It's hard to find a favourite but I think the Chattri lit up with that sky is breathtaking - or perhaps it was the Dew pond up on Green Ridge! It will be a treat to turn the page each month. Well done and thanks. Look forward to seeing more. Nancy"
PRINTS & CANVAS WRAPS:
< If you wish to purchase this, or any of my other photos, please follow this link to my Brighton galleries (or send me a message!) >

Hope you enjoyed looking through my Brighton calendar!

Michael ✨