Light is such an important tool when it comes to an image and as expected it's generally at its most influential around sunrise/sunset.  The following is a brief pictorial demonstration with a couple of examples of the power of light when it's cast on the land at different angles and at the times of day known as Blue Hour (just before sunrise/after sunset) and Golden Hour (just after sunrise/before sunset).
To highlight the vast difference type of light has on colour, tone, shadows and general 'feel' of an image I've used some photos of the well-known Brighton Palace Pier.
THE DIRECTION OF LIGHT
Looking back towards the shore, these first two photos highlight the difference the sun's light has on the Brighton Pier itself when at a low angle. 
For the first photo the sun was just above the horizon creating golden tones and shadows on the buildings in the background, the Palace Pier and in this particular case, the ripples of the sea; as well as a general feeling of warmth and sunshine.   This softer, golden light is in contrast to the sun's light the rest of the day when shining from above.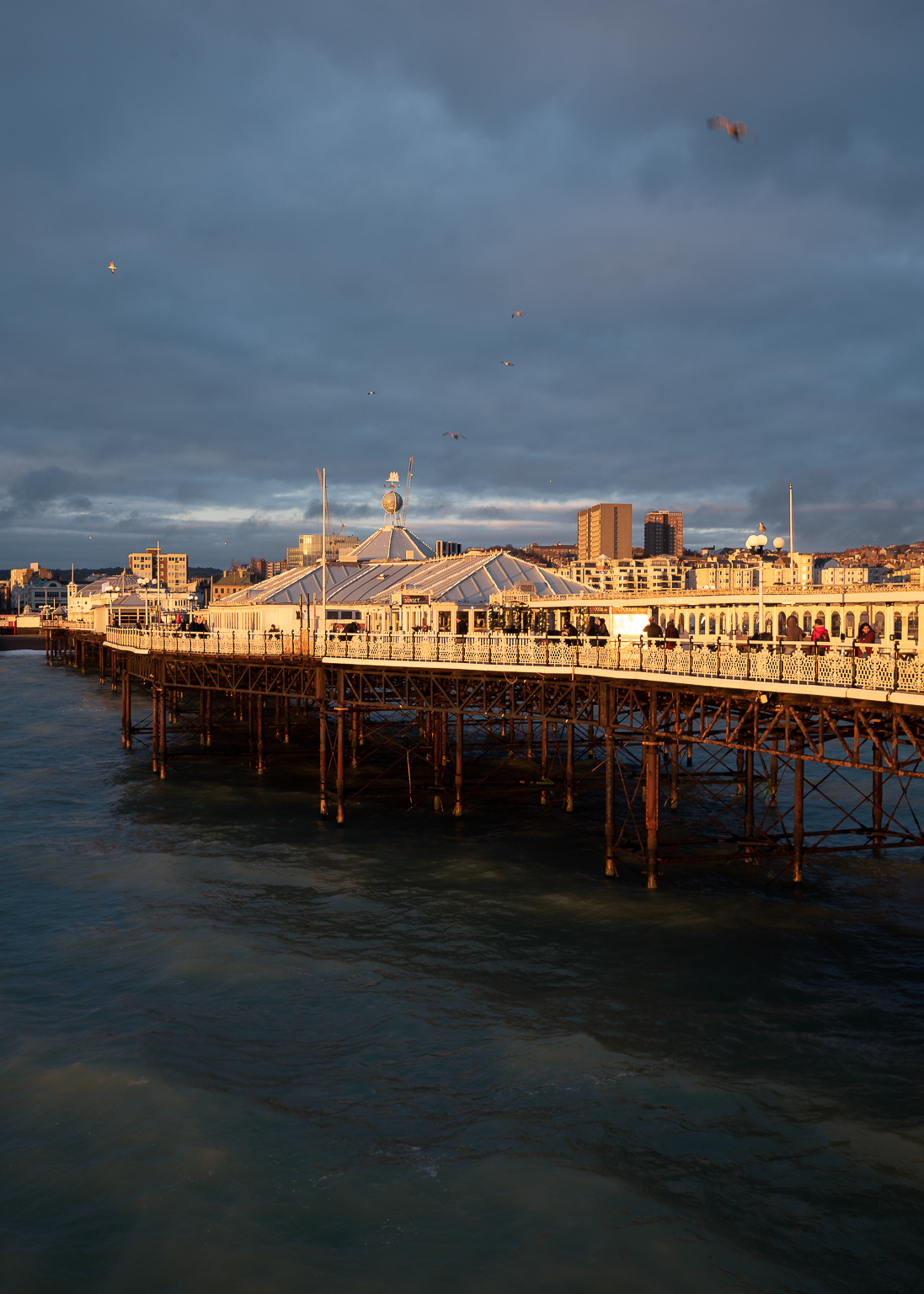 In this second photo, taken merely 5 minutes later, the sun has dipped just below the horizon and as you can see the image has lost all of the golden tones, shadows and warmth that made it vibrant and 'inviting'. 

Note that I used the exact same settings on this second photo as I did on the first.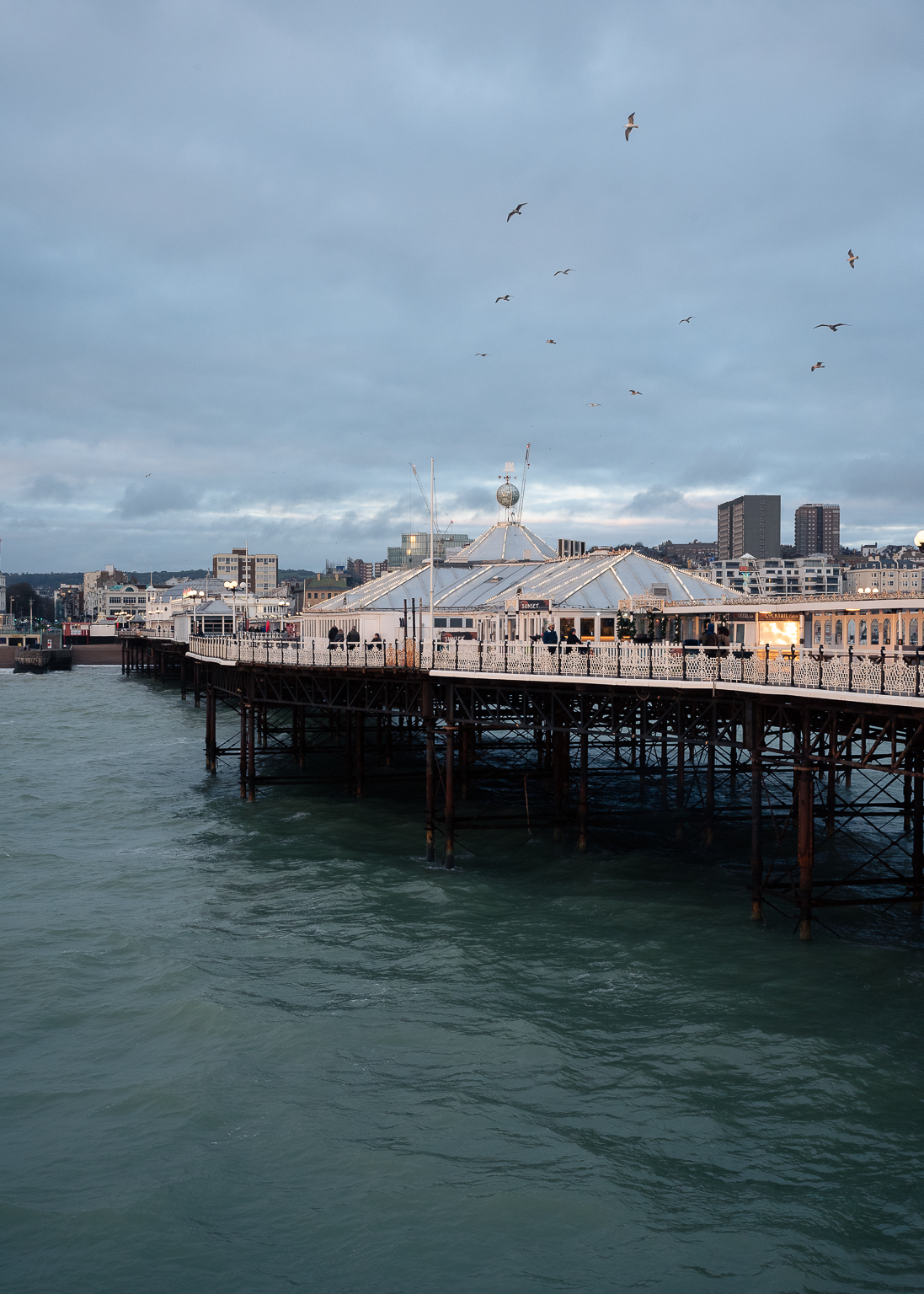 BLUE HOUR AND GOLDEN HOUR
My last two examples show how quickly the colours in the sky above the Palace Pier change between Blue Hour and Golden Hour, going from subtle blue tones towards the end of Blue Hour with a hint of the sun rising and turning the sky yellow.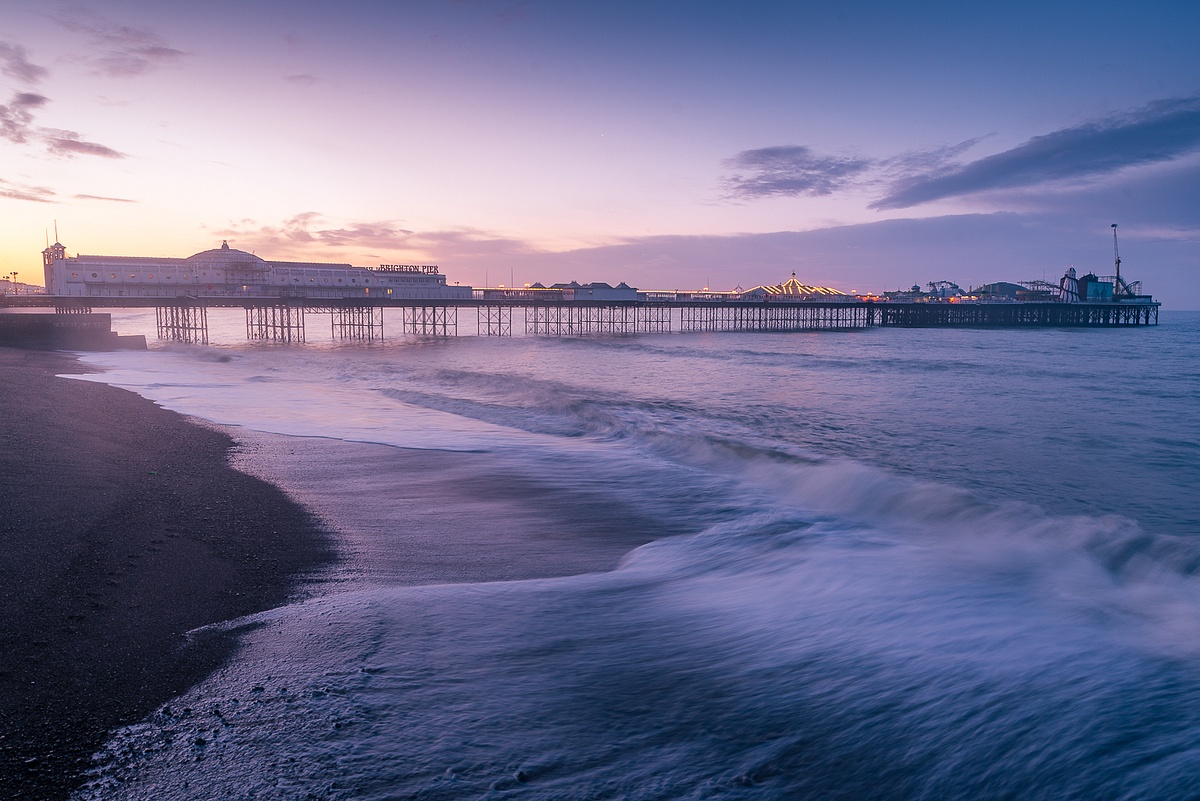 To this second image, with the sun higher above the horizon and Golden Hour in full-swing.  The clouds have now turned bright orange, pink and yellow colours creating a rich vibrant tapestry across the sky. 

Note that I did edit the second photo slightly differently to the first, but the change in the colours in the clouds and sky was dramatic and the two photos give a good representation of the changes.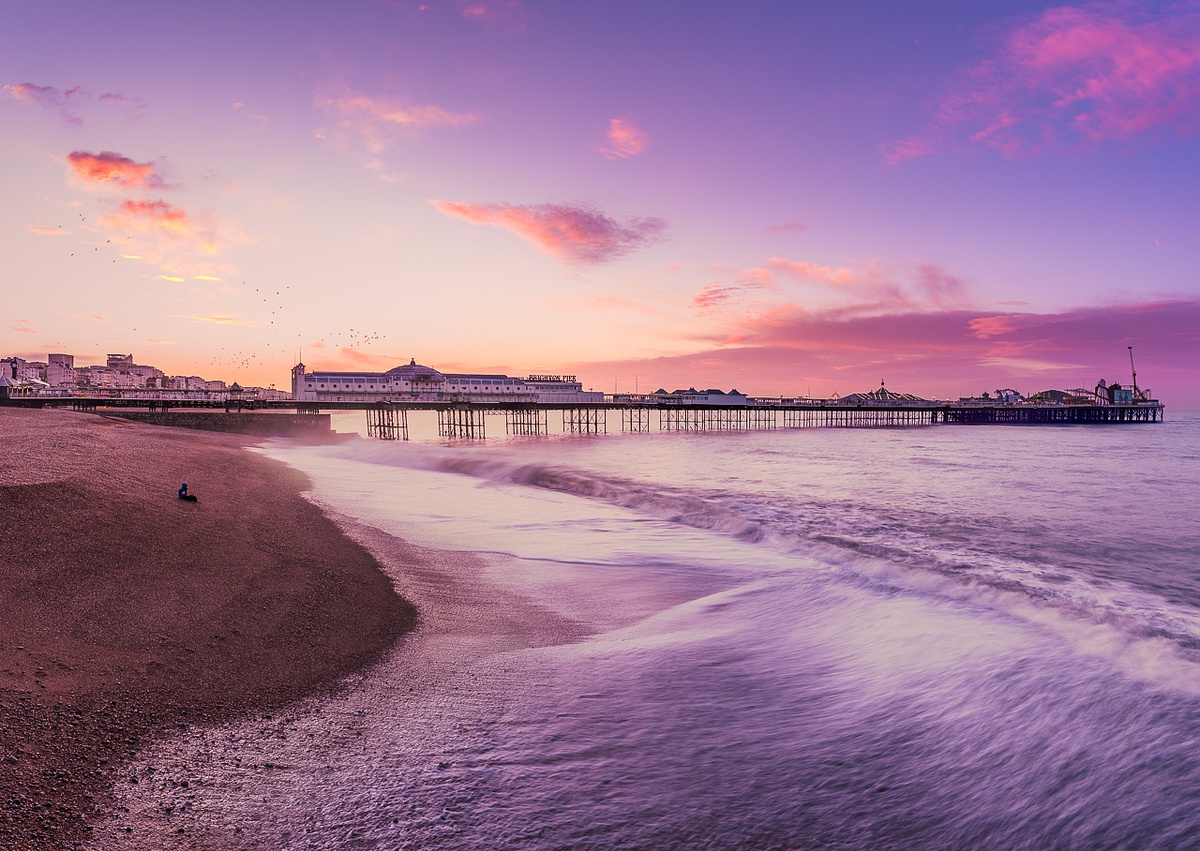 That's it!  Hope you found the importance of light and the difference it makes to a photograph as interesting as I did and enjoyed my photos of the Palace Pier that I used as examples :)

Please see the Brighton Seafront Gallery if you would like to purchase any of the photos shown in this blog or to see more of the images I've taken of Brighton, Hove and the surrounding area click here: Brighton and Hove Photo Gallery. 

Feel free to leave a comment and let me know what you think!
Michael Steven Harris.